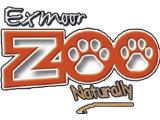 Looking for:
Outdoor / Active, Zoos & Wildlife
Address:
Exmoor Zoological Park,
South Stowford, Barton Fleming, Nr.Barnstaple, Devon
Postcode:
EX31 4SG
Age Group:
All Ages
Kids Activity:
Indoors and Outdoors
Telephone:
01598 763352
Website:
Click Here
---
Exmoor Zoo is a unique and unusual zoo to visit! Opened in 1982 the zoo is now an ideal family venue, catering very well for the younger generation. So much change has taken place, that even a visit last year, will today see new exhibits and animals.
Set in the North Devon countryside the zoo hosts winding paths lined with shrubs and trees providing homes for many of our wild species of birds and invertebrates, bringing you that much closer to nature.
What's around the next corner? Take a look and enjoy the atmosphere of a relaxing stroll around our family run zoo.
Take your pick of a mixture of talks, handling and feeding sessions we provide all year round.
You could make a friend with an Alpaca by stroking their soft warm fleece, or conquer your fears by handling a spider and snake! Ever wondered what the Exmoor Beast favourite meal is? Find out at our Exmoor beast feed and talk!
There is lots to see and do whatever the weather here at Exmoor Zoo.
The zoo specialises in smaller animals, providing living spaces for many creatures no longer seen in the city zoos. The careful planting of shrubs and trees as they have matured, keep the visitor wondering what is next and provide a relaxing and natural atmosphere within the park.
Summertime
March 31st to May 4th May 5th to September 15th September 16th to November 2nd 10am to 5pm (or dusk) 10am to 6pm 10am to 5pm (or dusk)
Wintertime
November 3rd to March 30th Last entry 1 hour before closing 10am to 4pm (or dusk)
Individual Prices
Summer Winter
Adults 10.00 £9.00
Children (3-15) £7.50 £6.50
Concessions £1.00 off £1.00 off
Under 3 Free Free
Group Rates (non-discountable)
Summer Winter
Family Ticket (2 adults and 2 children under 16) £32.50 £28.50
Additional Children £1.00 off per child £0.50 off per child
Annual Memberships
Annual memberships are available for one year from the point of purchase.
This gives free access to the zoo during that period of time. The "season ticket" is for an individual only and the season ticket holder will be asked to sign in at the admissions desk in reception.
Individual Annual Memberships
Adult £29.50
Concession £27.00
Child (aged 3-15 years inc) £22.50
Combined Annual Membership (applicable to families living at the same address)