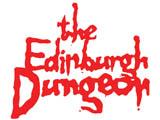 Looking for:
Childrens Activities, Creative / Learning, Museums / Galleries
Address:
Edinburgh Dungeons
32 Market St
Edinburgh
Lothian
Postcode:
EH1 1QB
Kids Activity:
Indoors and Outdoors
Telephone:
0131 240 1000
Website:
Click Here
Attraction Information:
---
The Edinburgh Dungeon brings together an amazing cast of theatrical actors, special effects, stages, scenes and rides in a truly unique and exciting walkthrough experience that you see, hear, touch, smell and feel. It's hilarious fun and it's sometimes a bit scary.
We love it. We know you will too. Here's why:
Better, bolder and funnier for 2015 with a brand NEW show (opens Easter)
11 actor led shows with the finest and funniest of Scottish acting talent
State of the art theming and special effects
Two awesome underground rides
Laughs, screams and cutting edge storytelling
We're the black comedy of attractions; dark, atmospheric and very very funny.
500 years of Edinburgh's darkest and most gory history, 11 actor led shows and 2 scary rides make the Edinburgh Dungeon an educationally chilling experience and a great day out for the whole family.
Opening Times Date Weekday
Opening Times Weekend
Opening Times
1st Jan – 13th Feb 11am – 4pm 10am – 5pm
14th – 22nd Feb 10am – 5pm 10am – 5pm
23rd Feb – 2nd April 11am – 4pm 10am – 5pm
3rd April - 17th July 10am – 5pm 10am – 5pm
18th July - 30th Aug 10am – 7pm 10am – 7pm
31st Aug – 29th Oct 10am – 5pm 10am – 5pm
30th Oct 10am – 6pm -
31st Oct - 10am – 10pm
1st Nov - 10 am – 5pm
2nd Nov – 23rd Dec 11am – 4pm 10am – 5pm
24th Dec 11am – 4pm -
25th Dec Closed -
26th Dec - 11am – 4pm
27th Dec - 10am – 5pm
28th – 31st Dec 11am – 4pm