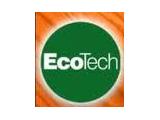 Looking for:
Museums / Galleries
Address:
Turbine Way
Swaffham
Norfolk
Postcode:
PE37 7HT
Age Group:
All Ages
Kids Activity:
Indoors
Telephone:
01760 726 100
Website:
Click Here
---
A trip to the Ecotech Centre is well worth while. Visit our exhibition area, organic garden, heritage orchard, gift shop and the Orchard Cafe. View the UK's first multi- megawatt wind turbine. The Centre is at present hosting the HARD RAIN PHOTOGRAPHIC EXHIBITION and the world record breaking GREENBIRD, the worlds fastest wind-powered vehicle. We also have an authentic wind turbine blade to view at ground level. See the new ECOTECH PV SOLAR ARRAY, an impressive system and the largest tracking solar array in the UK. Our opening times and turbine tariffs are presented below. Ample free parking just off the main A47. We look forward to seeing you soon.
Please call 01760 726100 for turbine tour availability.
Please note health and saftey rules and charges apply children MUST be at least 7 years old to take the turbine tour.
Access by public transport
By Bus
From Norwich and from Kings Lynn and Peterborough
Bus numbers X1 operate a service to Swaffham. The Centre is 10 minutes walk
Please contact First Buses on 08456 020121
Liftshare
• share the travel costs.
• Link drivers and passengers
• Reduce the pollution and congestion on our roads
Why not register on the Norfolk Chamber Liftshare website and share the journey?
By Train
Nearest stations: Kings Lynn and Norwich
National Traveline Services: 0871 200 2233
Winter Opening
: Monday to Friday
Open weekdays only - not open weekends or bank holidays until summer)
Gardens, Shop & Café - Monday to Friday 10am - 4pm (free admission)
For Turbine Tour times please telephone 01760 726100
Summer Opening
:
Weekdays plus weekends during July and August.
Special open day Saturday September 17th . Please ring 01760 726100 for details
Gardens,Shop & Café - Monday to Friday 10am - 4pm (free admission)
Turbine Tours running at 11am, 1pm and 3pm, plus extra tours during school holidays .
Turbine Tour Tariffs
Adults £6.00 - Children £4.00 - Concession £5.00 - Family £18.00 (2 adults and 2 Children)
Please note that Health & Safety restrictions apply to turbine tours - you'll be climbing over 300 steps! We strongly advise booking. Please call 01760 726100.