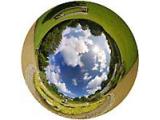 Looking for:
Parks & Gardens
Address:
Durham Botanic Garden
Hollingside Lane
South Road
Durham City
Durham
Postcode:
DH1 3TN
Age Group:
All Ages
Kids Activity:
Outdoors
Telephone:
0191 334 5521
Website:
Click Here
Attraction Information:
---
Our 10 hectare university botanic garden is set amongst beautiful mature woodlands on the southern outskirts of Durham City. We provide an academic resource to the university for teaching and research as well as offering educational visits to schools. Visitors are very welcome to enjoy our garden and its living collections. Our visitor centre is open daily for light refreshments and gifts.