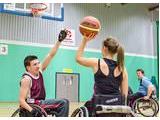 Looking for:
Sports & Leisure, WaterFun
Address:
Dunstable Leisure Centre
Court Drive
Dunstable
Bedfordshire
Postcode:
LU5 4JD
Telephone:
01582 608107
Website:
Click Here
Attraction Information:
---
1Life is a forward thinking lifestyle and management solutions company that engages with people in local communities to enhance lives through health and wellbeing, physical activity, learning and the arts.
Managing over 45 Local Authority venues nationwide covering leisure centres, swimming pools, golf courses, theatres, nature parks and the National Centre Craft and Design, we service around 12 million customer visits per year.
Employing over 2000 qualified staff, we inspire and encourage everyone to get the most out of their 1Life.
Our approach is collaborative, thoughtful and focused on creating tailored solutions to help our Local Authority clients achieve local outcomes and deliver results at a local level.
Admission:
All prices cheaper with Leisure card membership.
Swim:
Adult £3.45
Junior £2.30
Family £8.65
Children:
Courses: £4.45
Football £4.45
Creche 1.15 hours £2.50
Soft Play £3.35 per child
Ballet, gymnastics and trampolining start from just £3.70 per class.
Opening Times:
Monday to Friday 6.15am to 10.30pm
Saturday 7am to 7pm
Sunday 7am to 10pm
Bank Holidays 6.15am to 5pm