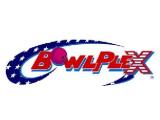 Looking for:
Active, Sports & Leisure
Address:
Dunfermline Bowlplex
Leisure Unit 2
Fife Leisure Park
Dunfermline
Fife
Postcode:
KY11 8EX
Kids Activity:
Indoors
Telephone:
01383 737300
Website:
Click Here
Attraction Information:
---
It's hard to find things to do together as a family, especially when you have children of very different ages who all have different interests. It's even harder when they all have varied interests. Throw Grandma and Granddad and your stroppy two-year-old into the mix and you have a huge task on your hands. Well let Bowlplex come to the rescue. We are highly accomplished providers of fun for all the family. Forget Crunch and Play (too focused on smaller children) and bring your little ones, older children, grumpy teens and older parents to Bowlplex and watch them all have healthy competitive fun together. Loser buys the burgers! Here are some reasons why you should come to Bowlplex Dunfermline for your amazing family fun in Fife: Tenpin Bowling. All of the family can enjoy a healthy, competitive team building game of tenpin bowling. We have a range of bowling balls to suit people of all shapes, sizes and capabilities. We even cater for tiny fingers! If you're not feeling confident we'll put the bumpers up. Don't worry, we won't tell anyone! Split up into teams and challenge each other! You'll all have a blast! Sega Active Zone. Ah yes, Sega Active Zone! You will love our massive range of games, both (video games and other games) that we have here at Bowlplex Dunfermline. Choose from a range of old-school Sega games (we know you remember those) and brand new games that should pique the interest of even the most monosyllabic of teenagers. Then, head over to the large American style Pool tables and get competitive again! You won't want to leave! Food. Do the words "Chicago" and "Town" mean anything? We thought they might. Don't go wasting your hard-earned money on lukewarm burgers that belong in the 1980's or horrible soggy fries...come to our well renowned Grill and have some pizza! We also do a great range of mouth-wateringly well stuffed and seasoned burgers, spicy nachos and much more! There'll definitely be something to please even the fussiest amongst you. So what are you waiting for? Places book fast so get dialling. Call us on 01383 737 300 or book online to kick start your family fun! Last one to the Pool table buys the cokes!