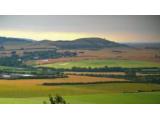 Looking for:
Outdoor / Active
Address:
Chilterns Gateway Centre
Dunstable Downs
Whipsnade
Bedfordshire
Postcode:
LU6 2GY
Telephone:
01582 500920
Website:
Click Here
Attraction Information:
---
With a stunning view and a warm and welcoming café to come back to, Dunstable Downs and the surrounding area is perfect for walking. We've a wide range of downloadable walks from 2 miles to over 6! Explore the countryside and find out more about our wildlife and history.
Admission:
No admission fee!
Opening Times:
Open everyday except 25 and 26 December
Open: 10 am Close: 5 pm (4pm Winter)