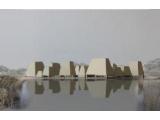 Looking for:
Childrens Activities, Outdoor / Active, Parks & Gardens
Address:
Brockholes Nature Reserve
Preston New Road
Samlesbury
Preston
Lancashire
Postcode:
PR5 0UG
Kids Activity:
Outdoors
Telephone:
01772 872000
Website:
Click Here
---
Everyone is welcome at Brockholes. Whether you're a naturalist or a beginner, we have something for you to enjoy and lots of chances for you to get close to nature!

Youngsters are flocking to Brockholes, and it looks like they will be hanging around for a while.
The young Sand Martins are moving in – and nesting – in the purpose-built Sand Martin wall which was completed in late March. And because the average age of the birds is about a year, the Brockholes wall is something of a youth club for these feathered flappers.
The wall was started last summer but its completion was held up because of the harsh winter weather. The older sand martins had already arrived back from Africa (one was recently identified as having been ringed in France) and were busy nesting in their traditional site on the River Ribble by the time the wall was completed.
Brockholes Reserve Manager Sophie Leadsom explains: "The wall wasn't completed until late March and so the older birds bypassed us but when the young Sand Martins which were born last year arrived and started looking for nest sites last month they found this ready-made wall.
"At first they just landed,had a bit of a look about in the holes and flew away, but over the past couple of weeks one or two have settled and we are seeing signs that some of the birds are flying away and returning with food to some of the holes. This means birds have laid their eggs or are feeding their newly hatched chicks."
Opening Times:
The Visitor Village is currently open from 10am-5pm (gates open 6am-9pm).
We switch to our winter opening hours from 1 November 2015 which are 10am-4pm (gates open 6am-7pm