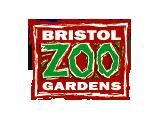 Looking for:
Aquariums, Zoos & Wildlife
Address:
Bristol Zoo Gardens
Clifton
Bristol
Postcode:
BS8 3HA
Age Group:
All Ages
Kids Activity:
Indoors and Outdoors
Telephone:
0117 974 7399
Website:
Click Here
Attraction Information:
---
Bristol Zoo Gardens is the fifth oldest zoo in the world. We opened our doors to the public on Monday 11th July 1836 and since then we have welcomed over 90 million guests to our Zoo. We have helped save over 175 species from extinction in human care and in the wild. We're currently working on conservation and research projects across the world, from the Phillipines, South Africa and back to our very own door step, the River Avon.
Bristol Zoo Gardens is home to a family of six western lowland gorillas; one silverback, Jock (aged 29), who is father to Komale (aged 8) and Kukena (aged 3). Also within the troop are Kera (aged 10), Romina (aged 34) and Salome (aged 38).
Tucked away in the Zoo is the Jungle Hideaway which is just waiting for a jungle king or queen to take the throne. The Jungle Hideaway transports you to the depths of the jungle, where you'll feel like you're walking with exotic animals.
Bristol Zoo is home to two Asiatic lion brothers; Kamran and Ketan, who were both born on November 9th 2012. Our young Asiatic lions are very playful and can often be seen fighting with one another, like most young brothers!
Our 'Meerkat Lookout' is perfect for spotting our mischievous mob of meerkats in a natural environment, from a variety of viewpoints.
Lady Hilary and Jasmina are our two very popular red pandas.
Our award-winning education team has taught over 40 million school children the value of nature, wildlife and the impact our society has on the world.
Bristol Zoo Gardens has a continuous reputation for excellence, innovation, and dedication to conservation.
Aquarium:
Shimmering spots, stripes and spines are always on show in our colourful Aquarium.
Here you'll discover more than 115 different species of fish, from a wide variety of tropical and temperate, freshwater and marine habitats. Have you seen our porcupine pufferfish? The seahorses? The red-bellied piranha? Or our two giant gourami – Gladys and Gerry?
You can also see clown fish like Nemo in our aquarium, swimming and hiding among the brightly coloured coral.
Adults £12.72 £14
Child (3-14) £7.72 £8.50
Child (under 3) Free Free
2 adults & 2 children £36.81 £40.50
Concession: 15-18 yrs / student / senior citizen / disabled adult £10.90 £12
Disabled child £5.85 £6.50
Carer for disabled adult (if required) Free Free
Opening hours:
We're open every day from 9am-5.30pm in peak season (from 26 March), and close at 5pm during off peak (from 26 October).
The Zoo is closed on Christmas Day. Last entry to the Zoo is an hour before closing time and animal houses close half an hour before closing time.