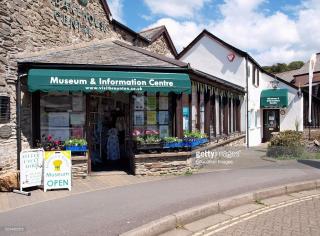 Looking for:
Museums / Galleries
Address:
Braunton and District Museum
The Bakehouse Centre
Caen Street
Braunton
Devon
Postcode:
EX33 1AA
Telephone:
01271 816688
Website:
Click Here
What can We do Today?
---
Braunton and District Museum
is housed in the Bakehouse Centre which was specially converted from a former bakehouse and two cottages.
We understand that the Museum staff are very welcoming and offer a guided tour if you fancy or you can pick up a printed guide.
The collections at the Museum reflects the early beginnings of Braunton with particular reference to the Braunton Great Field, one of only two remaining working examples of Saxon strip farming in England.
Maritime heritage also features heavily with scale models of Braunton vessels on show.
Admission:
Free (Donations appreciated)
Opening Times:
Mon - Fri : 10.00-15.00, Sat 10.00-13.00
Sun: Closed