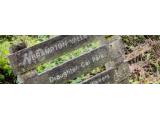 Looking for:
Outdoor / Active, Outdoor Play Areas, Parks & Gardens, Transport
Address:
Brampton Valley Way
Northampton Road
Northampton
Brixworth
Northamptonshire
Postcode:
NN6 9DG
Kids Activity:
Outdoors
Telephone:
0300 126 5932
Website:
Click Here
Attraction Information:
---
The Brampton Valley Way is a 14-mile rail trail built on the way of the former Northampton to Market Harborough Railway in Northamptonshire.
Take a train ride along a short section of the line at the former Pitsford and Brampton station.
Cycle to Brixworth Country Park
Park Information
14 miles (22.5 km) of linear park linking Northampton and The Brampton Valley Way is open all day, every day.
Visitor facilities including accessible toilets and the Willow Tree cafe can be found at Brixworth Country park.
Access points and car parks located on roads between - Boughton & Church Brampton (Boughton Crossing), Pitsford and Spratton, Brixworth and Spratton, Maidwell and Draughton and Arthingworth & Kelmarsh.
Car parking is also permitted in the car park of the Bell Inn, Northampton Road, Market Harborough.
A car-free recreational path for walkers, cyclists and (in parts) horse-riders.
Suitable for wheelchair access.
Beautiful scenery.
Steam trains, railway embankments and tunnels. See Useful Links for more information on steam trains.
Ancient meadows, woodland spinneys and traditional hedgerows.

Opening times and facilities:

Brampton Valley Way is open all day, everyday with free admission.

Parking:

There are car parks and access points between these locations:

Boughton and Church Brampton (this is the Boughton crossing)
Pitsford and Spratton
Brixworth and Spratton
Maidwell and Draughton
Arthingworth and Kelmarsh

Brixworth Country Park is nearby which provides further facilities including a cafe, parking and toilets. There are picnic sites in the car parks of Brixworth, Maidwell and Kelmarsh.