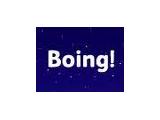 Looking for:
Indoor Play Areas
Address:
Boing
Brangwyn Grove
Lockleaze
Bristol
Gloucestershire
Postcode:
BS7 9UD
Kids Activity:
Indoors
Telephone:
0117 377 2840
Website:
Click Here
Attraction Information:
---
Boing! consists of a multi-activity play room, containing various sections of 'messy play', 'building', 'home corner' and 'soft/baby'; a soft play room complete with custom built structure and a cafe area, which will serve refreshments, and where parents can sit and relax whilst their children play within view. Our Stay & Play Groups have relocated to Boing! along with our Childminders Support Group, and local mums have even started a Breastfeeding support group, the HoneySuckle Cafe.
This project was launched following the success of the many groups and activities run at Lockleaze Primary School & Early Years Centre in Brangwyn Grove. We felt there was a real need for daily support and safe and fun play opportunities for the under 5s and their families – Boing! will help us to achieve this. We all want to thank the various people and organisations who have helped us reach this point of progress – you know who you are!
Prices & times:
Opening times: (during summer holidays)
Tuesday, Wednesday and Friday: 10am - 3:15pm
Thursday: 12pm - 3:15pm
Children (0-12 months old): 50p
Children (1 - 5 years old): £1.50
Adults: 50p
Thursday: 1:00pm - 3:15pm (in September)
: 12pm - 3:15pm (October onwards)
Friday: 9:15am - 3:15pm
Refreshments are on sale at a small cost.