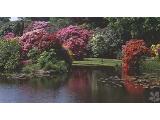 Looking for:
Parks & Gardens
Address:
Biddulph Grange Garden
Grange Road
Biddulph
Staffordshire
Postcode:
ST8 7SD
Kids Activity:
Outdoors
Telephone:
01782 517999
Website:
Click Here
Attraction Information:
---
Amazing Victorian garden created by Darwin contemporary James Bateman as an extension of his beliefs and scientific interests. His plant collection comes from all over the world – a visit takes you on a global journey from an Italian terrace to an Egyptian pyramid, via a Himalayan glen and Chinese-inspired garden. Discover the fabulous collection of rhododendrons, dahlia walk and oldest surviving golden larch in Britain, brought from China by the great plant hunter Robert Fortune. Explore the Geological Gallery: as you travel through time the biblical story of creation unfolds against a backdrop of science. A garden for all seasons.
Note
: many steps throughout the garden and from the car park.