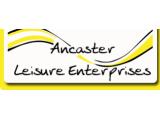 Looking for:
Active, Childrens Activities
Address:
Ancaster Bowling
Wood Lodge
Ancaster
Grantham
Lincolnshire
Postcode:
NG32 3PY
Telephone:
01400 230306
Website:
Click Here
Attraction Information:
---
With only six ten-pin Bowling lanes, we are a perfect venue for childrens
birthday parties, keeping an eye on a group of kids is hard enough without
the added space of 12 bowling lanes.We are are able to cater for up to 36
people.On the ground floor we have a fully licenced bar and cafe, so we
are able to add food off our menu or even a buffet for larger groups.
Admission:
Weekdays from £4.50 pp with multi game discount.
Weekends from £4.50 with same deals.
Opening Times:
Monday: 9am to 5:30pm
Tuesday: Closed
Wednesday: Closed
Thursday: 9am to 5:30pm
Friday: 9am to 5:30pm
Saturday: 9am to 6pm
Sunday: 9am to 6pm