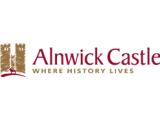 Looking for:
Historical, Heritage, Outdoor / Active
Address:
Alnwick
Northumberland
Postcode:
NE66 1NQ
Kids Activity:
Indoors and Outdoors
Telephone:
+44 (0)1665 510 777
Website:
Click Here
Attraction Information:
---
To many people, their first sight of this glorious medieval castle can seem foreboding, and certainly its history lacks nothing in drama and intrigue. Some of you may recognise us as a film location, for everything from Harry Potter to Elizabeth to Becket to Blackadder.
Yet I am proud that today Alnwick Castle is very much a living castle, at the heart of thriving estates and businesses; and is still our family home, as it has been for nearly seven hundred years.
There is so much to see and do - history, art, landscape, fun for the children, dining, shopping, exploring - and I hope these pages give you a taste of our 'Windsor of the North'. Do enjoy this virtual visit and we hope you can soon join us in person.