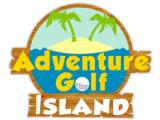 Looking for:
Active, Childrens Activities
Address:
Adventure Golf Island
Beach Road
Mundesley
Norfolk
Postcode:
NR11 8BG
Telephone:
01263 721070, 01263 721070
Website:
Click Here, Click Here
---
They've got it sussed at Adventure Golf Island, the scientists can all go home because these guys have the perfect formula for kid appeal: mini golf plus pirates times dinosaurs equals wow!


Their 12 floodlit holes are simple enough for absolute beginners with sneaky trick shots available for the burgeoning pros, with cool comedy hazards and side features of the pirate and dinosaur variety.


Admission:2015 Prices:
Adults £3 and children under 12s £2.50. Opening TimeS:


Daily opening during summer, shortened hours at other times and closed during winter. Varies, so check ahead on site where it's hand posted! Weather dependent too.