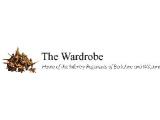 Looking for:
Museums / Galleries
Address:
The Wardrobe Military Museum
58 The Close
Salisbury
Wiltshire
Postcode:
SP1 2EX
Age Group:
All Ages
Kids Activity:
Indoors
Telephone:
01722 419419
Website:
Click Here
---
The Royal Berkshire Regiment, with its Museum in Brock Barracks, Oxford Road, Reading, and The Wiltshire Regiment whose Museum was in Le Marchant Barracks, London Road, Devizes, merged in 1959 to become the Duke of Edinburgh's Royal Regiment. However the 2 Museums continued on their separate sites for a number of years before the move to a united Regimental Headquarters and Museum in Salisbury occurred in the early 1980s. The DERR Museum was officially opened by HRH The Duke of Edinburgh, Colonel-in-Chief of the Regiment, on 29 July 1982.
In 1994 DERR amalgamated with the Gloucestershire Regiment to form the Royal Gloucestershire, Berkshire and Wiltshire Regiment. The collection and archives of the Gloucestershire Regiment are housed in the Soldiers of Gloucestershire Museum, Custom House, Gloucester GL1 2HE
In 2005 the Royal Gloucestershire, Berkshire and Wiltshire Regiment became the Royal Gloucestershire, Berkshire and Wiltshire Light Infantry and in 2007 merged with a number of other regiments to form The Rifles. The Museum therefore changed its name again to the present title of The Rifles (Berkshire and Wiltshire) Museum.
The Collection
This relates to the regular, militia and volunteer infantry units of Berkshire and Wiltshire. It does not contain any items for the yeomanry units of either county – see Links page for details of their museums – or other military units directly associated with the two counties.
The Collection is displayed in 4 ground floor rooms and tells the story of our Regiments and the soldiers in them over the last 250 years. Inevitably lack of space means that a large number of items are not on show – you can explore many of these through the online search facility on this website.
The Museum Shop
The Museum has a book and gift shop in which you will find items which relate to subjects represented in the collection (souvenirs, postcards and a selection of books with a theme sympathetic to the museum). You can now shop on-line.
Refreshment Facilities
The Wardrobe has a converted coach house, which is now the Bernières Tea Room. It is generally open on a daily basis from 10 am until 2 pm. Available are Morning Coffee, Home Cooked Lunches and baguettes or sandwiches to order. You are advised to confirm opening times with Bernières staff before a visit, on 01722 413666. There are no public parking facilities at the Wardrobe for Bernières customers.
Education Services
The museum welcomes organised school groups for two types of structured sessions; 'Remembrance' and 'The Home Front'. A charge is made for the service. Please telephone museum staff to discuss your requirements.
Drawing
Artists may visit the Museum to draw, but please note that only dry materials (but not charcoal nor sprays) are allowed.
Opening Hours:
10am - 5pm. Apr - Sep: Daily. Mar & Oct: Mon-Sat. Feb & Nov Tues-Sat. Dec & Jan: Closed.
Admission charges:
Adult: £3.95
Seniors: £3.20
Groups: £2 per head, by appt
Children: £1.15
School Parties: By appointment
Family £9