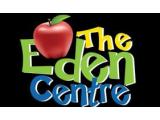 Looking for:
Indoor Play Areas
Address:
The Eden Centre
Unit 7 Glandwr Ind Est
Blaenau
Aberbeeg
South Wales
Postcode:
NP13 2XE
Age Group:
Toddlers, 3-5, 6-9
Kids Activity:
Indoors
Telephone:
01495 212 722
Website:
Click Here
Attraction Information:
---
The Eden Centre is an indoor active play centre for children. We offer the best of facilities including safe childrens play equipment and a cafe serving excellent coffee and great food.
The Eden Centre is renowned for its clean, well equipped play centre and friendly atmosphere and staff. Our 10,000 sq ft facility offers the flexibility for any occasion.
Since the beginning of time the apple has come to represent many things... there was the fruit from the tree of knowledge, the bump on Isaac Newton's head and a rather large computer company! The Eden Centre encourages active play and healthy eating, and yet again our humble apple can represent so much more... a few hours peace for a weary parent, the much needed catch up over a decent coffee and over time, as The Eden Centre evolves, so much more....
Our area for 5 to 12 year olds includes a 4m high Astra slide, a climbing wall, ball cannon arena, 'Sky glide' zip wire, 4m high tube slide and all the bridges, rollers, tunnels, and other obstacles to keep your child entertained.
We have an area for under 5's that includes a 1.2m high 'double bumpy' waterfall slide, dizzy discs, log ramps, Spiders webs (not from actual spiders!), tumble towers and a ball pit! Also there is an adjoining soft play area for toddlers that include shape sorters, rockers and other soft obstacles for toddlers to navigate!
We also have a number of baby bouncer seats and inflatable play nests.
Admission Prices:
Peak prices £4.95
(Weekends, Bank Holidays and school holidays)
Off peak prices £3.95
(Weekdays during term time)
Under 1's Free
Grown up's Free
Registered child minders, foster carers or registered disabled £1 discount
Opening Times:
9.30am to 6pm Monday to Saturday (CLOSED Sundays)
Our parties include 2 hours of play including:
~ a private party room
~ Hot or cold party food
~ drinks
~ party bags
~ party invitations
~ cake ceremony