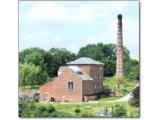 Looking for:
Heritage, Historical
Address:
Great Witcombe Roman Villa
Great Witcombe
Wiltshire
Postcode:
GL3 4TW
Age Group:
All Ages
Telephone:
0117 9750 700
Website:
Click Here
Attraction Information:
---
The remains of a large and luxurious villa built around AD 250, with a bathhouse complex and possibly the shrine of a water spirit.

Prices
Member (Join now) Free
Adult Free
Child Free
Concession Free
Opening Times
10 October 2014 - 29 March 2015

Exterior: Reasonable daylight hours. There is no access to the building which houses the mosaics.
30 March 2015 onwards

Opening times will be available nearer the time
Parking

Car parking (no charge) for approximately 10 vehicles. A 300m walk uphill to the site. There is no access for coaches or minibuses. No parking is permitted in the lane next to or beyond the car park.
Dogs

Dogs on leads are welcome.
Museum

There are two buildings on site which house mosaics but these are not open to the public.
Gardens

The site is very steep with low historic walls. There are no clear paths once inside the site.
Audio Tours

Basic Language Audio Tours
Not available

Family Friendly

Play Areas / Adventure Playground
There is no space for children to play as there are steep drops and trip hazards.
Pushchairs Allowed
Yes but the terrain is difficult.

Please be aware

There are steep slopes and sheer drops which are unprotected. There are trip hazards and uneven ground over the entire site due to low historic walls.